I'm often asked for packing tips for destinations all over the world. Maybe you're packing for a cold week in Iceland, a month of travelling through India, a European city break or a longer adventure taking in lots of different climates.
Wherever you're going, there are always a handful of products I'm constantly recommending and a few things I almost always travel with.
Wherever I'm going in the world, these are the 10 things I never travel without.

#1 Black Leggings
Can I get a round of applause for whoever invented the black legging. And also the person who brought them back into fashion around 10 years ago. Black leggings are every woman's travel saviour. They're classic, comfortable, cheap, easy to pack and (with the right top) can be worn in almost any travel situation.
Black leggings are part of my airplane uniform and I bring at least one pair on every single trip.
Travel Hack Tip: River Island leggings are the best. They're slightly more expensive than other highstreet brands but they're so worth it. They come in different leg lengths and hold their shape without getting saggy around the knees and bum.
#2. UNIQLO Ultra Light Down Jacket
The beauty of the ultra light down jacket by UNIQLO is that it can be packed away into a tiny little bag – but when you take it out it can puff up into a warm and cozy jacket. It's perfect for trips where you're not expecting it to be cold so you don't want to lug along a bulky coat but for when there is the slight chance it could be nippy. It's also great for an extra layer where you're visiting really cold places.
Admittedly, you're not going to look like you've just stepped off the runway but you can't beat this jacket for practical style.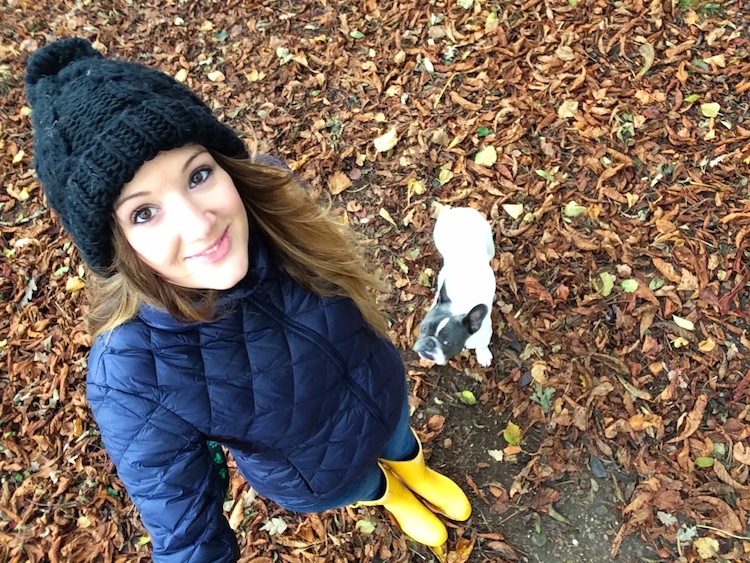 #3. Lady Danger Lipstick from Mac
Can anything dress up an outfit like a slick of red lippy? (The answer is no, in case you're wondering)
It can be difficult to feel sexy and glamourous when you're travelling and packing light but this lippy adds instant glamour to even a plain outfit. It's such a bold colour you don't need much eye makeup so it's even better if you haven't got your full makeup kit with you.
I love the matte texture of Lady Danger by Mac and it stays put for hours so it's worth that price tag.
#4. Portable USB charger
I rely on my iPhone and my iPad a lot when I travel – both for entertainment and practical info like boarding passes, addresses and directions. It's a nightmare when my battery dies on my phone so I always travel with a portable charger to keep the juice up.
#5. iPad and /or iPhone
Admittedly, I don't need both but it's nice to have.
I use my iPad during long journeys for reading books, magazines, blogs and travel guides. I watch movies and TV shows and listen to music and podcasts. I use it for writing blog posts and editing photos, playing games and replying to emails. I love that I can use it to do so much and it takes up so little space.
I mainly use my iPhone for Snapchat, WhatsApp, Google Maps and boarding passes. And maybe the rare occasion where I actually need to call someone!
#6. Stackable Screwtop Pots
These stackable pots are awesome for travel because they save so much space on bottles and tubes. They're great for beauty products you only use a small amount of like moisturizers, foundation, balms, hair serums, primer etc.
#7. Topshop Leigh Jeans
I know, I know, these jeans have popped up on every single packing list since The Travel Hack began! But seriously, I love these Topshop Leigh Jeans and I've been wearing them since I was about 18.
Topshop have loads of different styles of jeans but the Leigh style is my favourite. The fabric is light, soft and flexible making them super comfortable and easy to wear in most climates. They're also really flattering and can be easily dressed up or dressed down.
Over the years I've had them in almost every colour they sell. The black ones are the easiest for travel as they're easier to dress up but they do fade in the wash. Having said that, my current pair are about 4 years old and I still wear them with the washed out and faded look.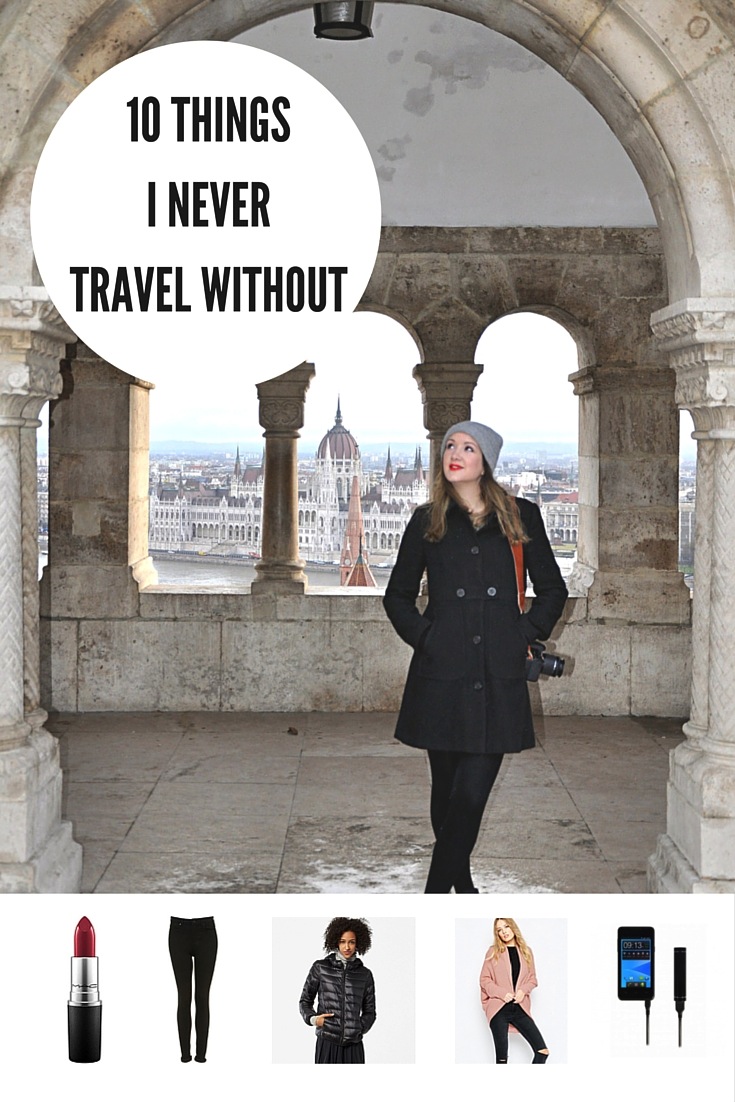 #8. Nike Free Trainers
It wasn't long ago that I wouldn't be seen dead outside of the gym in a pair of trainers. I don't know if my standards have slipped or if trainers have got more stylish – I'm guessing a bit of both! The days where I'll totter around a city in heels are long gone and I'll opt for my trainers any day.
I love the Nike Free trainers in black because they're so comfortable, lightweight, easy to pack and the black ones look nice with black jeans.
#9. Oversized Cardigan
The days when cardigans were just for grannies are long gone – thank god, because cardigans are awesome for travelling. I have some huge, chunky, wooly cardigans that I love for long plane journeys as they double up as blankets and generally make me feel cozy. I have lighter cotton ones that are great for warm climates for evenings, icy air conditioning or when I might need to cover my shoulders to visit religious monuments.
#10. Longchamp Backpack
I use my little Longchamp backpack as my day bag while I'm travelling for things like my purse, camera, phone, water and general 'stuff' I accumulate in my handbag. I prefer to have a backpack over a shoulder bag as I like to have my hands free. Some people worry about backpacks as pickpockets apparently find it easier to steal from backpacks but I've never had a problem and would just be extra cautious in crowded areas.
This bag is too small to be my hand luggage bag when I board a plane so I love the fact I can fold it away to a tiny size and put it in my suitcase.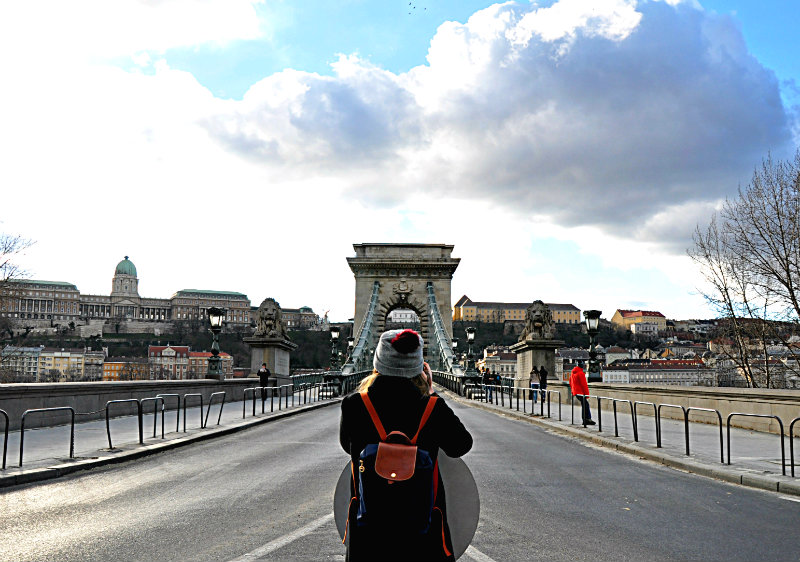 Do you have anything you'd never travel without?
If you enjoyed this post you can follow along for more updates:
Newsletter | Twitter | Facebook | Instagram